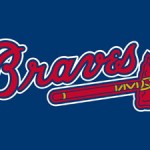 The Atlanta Braves are moving to the Cumberland-Galleria area of CobbCounty in 2017 after their lease with Turner Field expires following the 2016 season. The Marietta Daily Journal broke the story Monday morning, and Braves GM John Schurholz confirmed the move on the new website HomeofThe Braves.com .
"We will transform the surrounding area of the ball park into a mixed use entertainment destination," Schurholz said.
The new ballpark will be near I-285 and I-75 on 60 acres at Interstate North Parkway and Windy Ridge Road, across the Boy Scouts headquarters.
Bob Barr was among the many welcoming the Atlanta Braves to CobbCounty7, noting that many players, coaches and fans have already discovered the amenities that can be found Outside the Perimeter.
"The new stadium will create jobs, boost the Cobb economy and strengthen the tax base," Barr said, echoing several of the issues in his campaign.