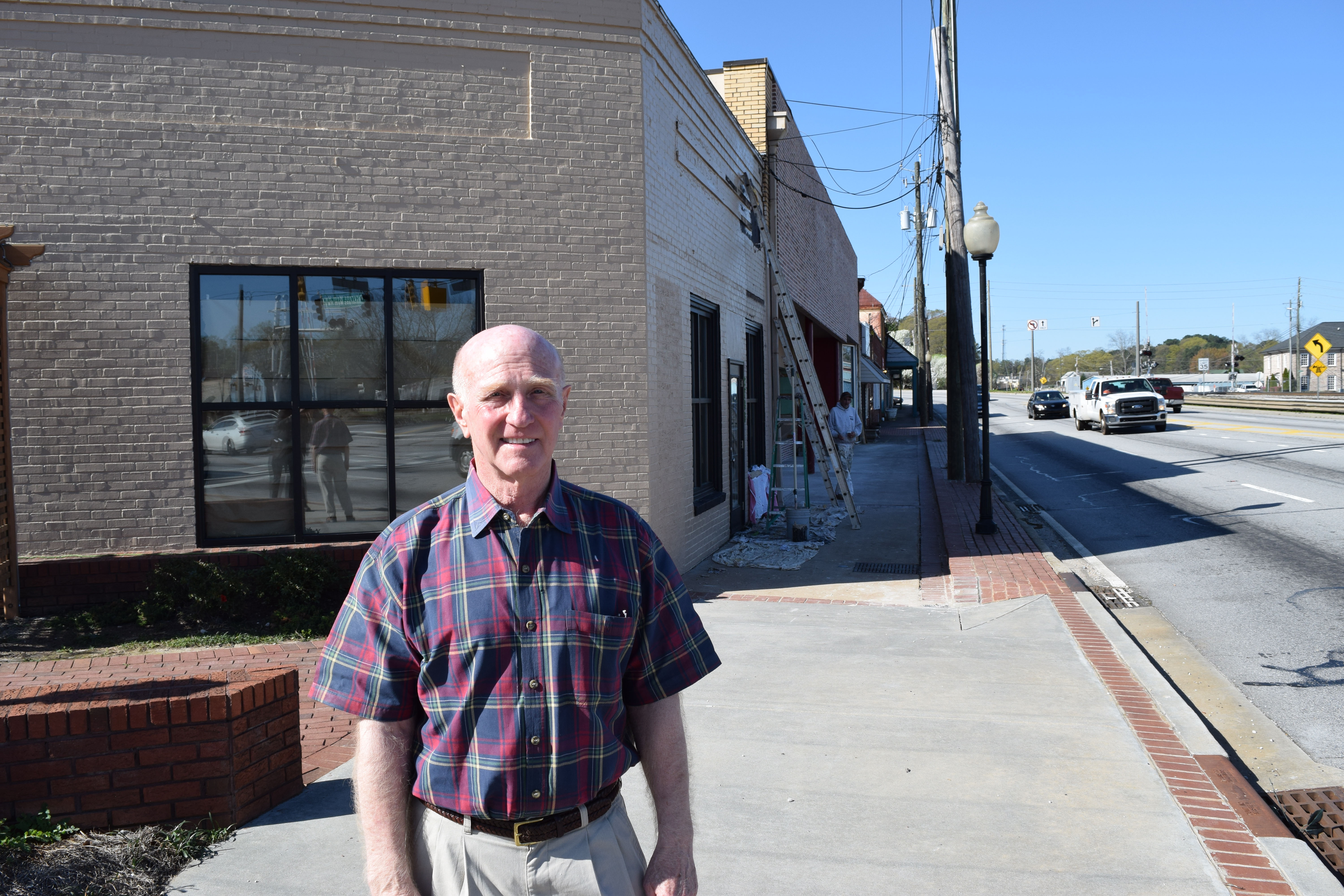 Austell faces a $1 million budget shortfall next year, but Mayor Joe Jerkins said he has a plan that will minimize the loss.
The city-owned Austell Natural Gas System lost some $11 million in sales this past winter due to a warm winter.
"That's almost $1 million in revenue that we will lose," he said. "We have to cut our budget.
The city's tax base brings in $400,000 of the current $6.5 million budget. Natural gas sales, grants, rent and other sources make up the rest.
"It will be hard to do," the Mayor said, but listed several possibilities for cuts that could be made.
The current budget includes a quarter million dollar expenditure to tear down flood damaged houses, a one-time boat purchase, $100,000 in supplement to the city-owned employee's gym and the restructuring of bond payments for the Threadmill. The city bought the Threadmill with bond issue, then later bought out the bonds themselves.
"If necessary we would not pay the bond principal in the coming year, just the interest," the mayor said, saving half-million dollars.
"I'll make our budget work some way," he promised. "Our department directors are looking for cost savings in their areas also."
"It's terrible to deal with, it's not easy, but we will make it work."
Jerkins said that this affects the upcoming budget. So, "we've got time to make it work. We are going to continue to improve the city and recover from the flooding of 2009."
In other Austell news, the mayor noted that the city has purchased two buildings and had one donated at the corner of Love and Jefferson Streets that are currently being renovated.
The city will spend $100,000 to purchase and another $130,000 to renovate them.
Two units are already rented, a beauty shop, barbershop, and the city is seeking a restaurant for the other building. A glass shop will currently stay where it is.
"I would just to see people pay rent rather than pay taxes," said Mayor Jerkins.
Austell owns a good deal of property, including the post office building, two or three additional buildings downtown, several homes and a grocery store.
Its largest property holding is the Threadmill that houses city offices, County library, space for the Cobb sheriff a police training facility, the Georgia Police Officers Standards and Training Office (POST) and corporate offices for Carustar Industries.
In good news for city residents and business owners, the Mayor said that the ISO rating has been improved to a three, effective June 1.
"This should lower insurance rates about 10 percent," Jerkins said, although every insurance company applies it differently.
In 1990, when Jerkins became Mayor, the rating was six and for several years has been a four. With several improvements in the fire department, it is been updated to a three.
From the April 2016 issue of The Bright Side, Cobb County Georgia's Newspaper covering Smyrna, Vinings, Mableton, Powder Springs and Austell, GA.