HAPPINESS IS A FACETIME FROM A GRANDDAUGHTER
March 2016
The FaceTime ring went off and I rushed to answer, excited that it was our Charlotte family calling. On the screen was four-year-old granddaughter, Addie.
"Are you calling me on your own," I asked? "Yes," she said. "Mommy is getting Caroline in bed and Daddy is out of town."
"Well, I'm glad you wanted to call me," I said innocently. "You were third," she said. "Mimi and Auntie were not available," she replied. That would be her daddy's mom and sister.  She is so honest. I told her I was glad I was on her list to call even if I was third. She was feeling lonely.
"I want Mommy to play with me but she is taking care of Caroline," she said.
The evening was actually a departure from her routine. Usually, while Katie puts Caroline (almost two) to bed, their daddy, Drew, plays with Addie. But the good news is that she knew how to reach out to her extended family. I was so happy I was the one to talk with her. I'll take third on the list when it comes to talking to granddaughters. Addie was in a tent she had made under the table and was actually doing well playing on her own. Of course, we're only talking about 10 minutes or so that she was on her own in the living room and before our conversation ended Katie came into the tent with her. She was close enough to hear Addie and know how she was doing the whole time.
It's hard being a little one and sharing parents with a sibling but it's even harder to be a parent, balancing time with multiple children. The truth is, life may be easier with only one child, but with more than one there is extra fun and excitement. Sibling rivalries are a fact of life; there is a vying for the parental attention; for that special one on one time. Our own children had rivalry but also a lot of love for each other and delight in playing together. Like mine and Allan's their lives are richer by having a sibling. I see the same sibling dynamics playing out in our granddaughters. Their parents are already becoming aware, however, that, as the sisters become closer, they can team up for mischief.
It is fun to watch as Caroline follows Addie and as Harper follows her big sister Lilly Bell. Whatever the big sister does the little sister wants to do as well. Fortunately, the younger sisters are very agile and able to keep up. Actually, in some cases, they seem more adventuresome than their big sisters. Harper turns two-years-old this month and Caroline in April. I'm sure that more exciting adventures from the two sets of sisters are in store for all of us.
REMEMBERING A FAMILY WWII VETERAN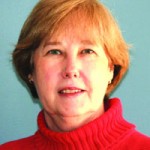 By Cathy Shattles Lipsett
Editor/Publisher
Several years ago the Marietta Daily Journal ran a story about the Sons of the Confederacy wanting to honor a Confederate Soldier who had saved the lives of his fellow soldiers during the Battle of Kennesaw Mountain. The event happened near what is today the intersection of Burnt Hickory Road and Old Mountain Road. When I read the story, I realized that the hero was my great-great grandfather, Isaac Petersen Collier. He was a part of the regiment from his home county of Upson, down in middle Georgia.
I had heard versions of this story during my childhood. But it was the work of my uncle, Joel Shattles, who brought the story to life for the family. This was not the only story that he brought to life and shared with our family members.
My Uncle Joel died recently at the age of 86. He was an amazing person. After his wife of 55 years died, he found a way to work through his grief, filling his days with writing stories for his grandchildren and great grand children. He also discovered a talent and passion for family history. After moving in with his son and his family the two of them teamed up to research our family tree.
At an age when many would not want to learn something new, he went online, connecting with relatives throughout the country. Through emails and phone calls he began connecting our various family lines. As my cousin Dick wrote in Uncle Joel's obituary, "for 12 years he worked tirelessly trying to discover Shattles family members around the country, increasing the known family count from 75 to over 4000."
Military service is a proud tradition in our family, going back in this country to the Revolutionary War. This November my Uncle Joel will be buried at Arlington National Cemetery, an honor he well deserves. During WWII, he a part of the 15th Cavalry Division and earned the Purple Heart and many other medals. Joel Richard Shattles was the ninth of 13 children, 12 of whom grew to adulthood. Of the six adult sons, including my father, five served in the military during WWII, representing all the major branches of the armed services. The youngest son, not of age for WWII, served during the Korean War. Thankfully, all returned safely.
We are all missing Uncle Joel; but his legacy will be a vital part of our family for generations to come.