Movi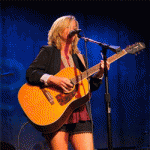 es and concerts are coming to Smyrna.
Movies By Moonlight presents "Star Wars The Force Awakens" on June 25 at Taylor-Brawner Park at dark.
Three decades after the defeat of the Galactic Empire, a new threat arises. The First Order attempts to rule the galaxy and only a ragtag group of heroes can stop them, along with the help of the Resistance.
Enjoy family-friendly movies–starting at dark–on the big screen and activities each time at Taylor-Brawner Park, 3180 Atlanta Road, Smyrna. For additional information, call Parks & Recreation at 770-431-2842.
Upcoming movies include:
June 25 – "Star Wars: Episode VII The Force Awakens"
July 30 – "Inside Out"
August 27 – "Grease"
Smyrna Summer Concert series presents The Retreat on June 11 at 7 p.m. on the Village Green.
This band has entertained audiences across the southeast with a unique, organic take on the hits of yesterday and today.
They take this same make-it-their-own approach to immediately familiar past and current hits. Whether it's a DMB-style sax solo on "Some Nights," a punk rock singalong of "Country Roads," a raucous bluesy take on "How Sweet It Is," a dancefloor-shaking rendition of "Get Lucky" or unexpectedly awesome mash-ups like "Don't Stop Believing" and "With Or Without You" or "Wagon Wheel," "Semi-Charmed Life" and "Cruise"… it all still sounds like The Retreat.
Free Concerts are offered at the Smyrna Fresh Market Concert Saturdays during the summer from 9:30 a.m. to noon. The concerts are sponsored by the Smyrna Arts and Cultural Council.
The Smyrna Fresh Market is hosted by Keep Smyrna Beautiful and is held in the King Street parking lot of the Smyrna First Baptist Church.
Concerts for 2016 are held every Saturday through Sept. 24. The concerts start at 9:30 a.m. (except at 8 am on June 11) and run until the end of the market at 12 noon.
Upcoming artists include:
 Lexi Street , Saturday, June 4. In the get down & deep south, just outside Atlanta is music that will make you want get up… to go get a drink so you can sit back down to relax with a bourbon in your hand. Street writes bitter sweet music about love, sex and just being human. Influenced by sounds of Lily Allen, Johnny Cash, Chris Isaak and the XX.
Aaron Childree; Saturday, June 11 8 a.m. (this concert only). Aaron Childree is a pop singer/songwriter and worship leader whose music combines a hopeful message with catchy melodies and poetic lyrics. His unique blend of music and activism has led him to partner with various non-profits to create an environment where the power of music can be used to affect positive change.
The LooSe ShoEs Band, Saturday, June 18. The LooSe ShoEs Band has been playing live Blues and Rock 'n Roll together since 2001. Band members Ric and Pam Cushenan will perform as a duet for this concert. The LooSe ShoEs Band plays at clubs and nightclubs throughout the metro Atlanta area as well as across the state of Georgia.
Ballad Brian, Saturday, June 25. Brian is a folk singer/songwriter who believes that the messages of the Hippies written years ago are still valid and need to be built upon today. Brian is inspired by the legends: Woodie Guthrie, Arlo Guthrie, Pete Seeger, Bob Dylan, Crosby Stills Nash and Young, Paul Simon, and many more. Brian has performed at the Mableton Food Truck event as well as performed for many of the South Cobb Arts Alliance events at the Mable House.
Katie Martin, Saturday, July 2. Performing across the Southeast since 2006, Katie Martin blends blues, folk, and soul. Her agelessly soulful vocals soar effortlessly above a rich propulsion of acoustic blues guitar reminiscent of Muddy Waters combined with the beautiful folk guitar of James Taylor, all performed with the honest intensity of Jimi Hendrix and Janis Joplin.
From the June 2016 issue of The Bright Side, Cobb County Georgia's Newspaper covering Smyrna, Vinings, Mableton, Powder Springs and Austell, GA.