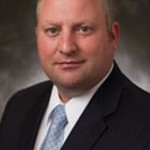 WellStar Health System has named Kem M. Mullins senior vice president and WellStar Cobb Hospital president.  Mullins join WellStar in April. As president of WellStar Cobb Hospital, Mullins will be responsible for day-to-day operations and strategic planning for the hospital.
"Kem brings tremendous experience and an impressive track record to WellStar Cobb Hospital," said Mike Graue, executive vice president and chief operating officer for WellStar Health System.  "His healthcare expertise and leadership will be integral as WellStar continues its mission to deliver world-class healthcare to our community."
Most recently, Mullins served as chief executive officer for Tenet Healthcare Corporation's Saint Francis Hospital – Bartlett, a 156-bed medical/surgical hospital in Memphis, Tenn. During his time at Saint Francis, he achieved 5-Star patient satisfaction scores for four years running, improved physician satisfaction, lowered infections rates and improved financial performance at the hospital.
Mullins said he is impressed with "the dedication of the staff and the commitment of the medical staff to the patients we serve. There is a passion for caring that we can certainly build upon as we strive for service excellence and quality care."
Mullins brings more than 16 years of hospital administration experience including serving as chief operating officer for Atlanta Medical Center and Tenet Healthcare's Regional Medical Center in Jonesboro, Ark. He also was associate administrator at University Medical Center in Lebanon, TN, and Williamson Memorial Hospital, in Williamson, WV.
Mullins has a bachelor's degree in healthcare administration from Marshall University in Huntington, W.Va., and a master's degree in finance from Morehead State University in Morehead, KY.
Mullins always had a passion for health care. He began his journey in the field as a pre-med student at Marshall University. After his freshman year, he enrolled in a business course over the summer. It was there that a professor changed his mindset regarding the delivery of health care. The professor made Mullins realize that the best way for him to touch the greatest number of lives was as a health care leader.
"Cobb Hospital has long standing been part of the fabric of the Austell community and delivering healthcare services to South Cobb and has made tremendous strides in advancing its clinical technology to meet the needs of the community . I feel honored to have the opportunity to serve as its next president," he said.
Mullins was asked how Cobb compares to other hospitals. "Cobb Hospital is a comprehensive medical center with a community feel which enables WellStar Cobb Hospital to deliver world class healthcare close to home. This provides our patients with the opportunity to seek healthcare close to home without having to travel and navigate through downtown to access care. I believe that this is a distinguishing feature.
In planning for the future, Mullins said that WellStar Cobb Hospital will "place an emphasis on the following programs: neuroscience, orthopedic, cardiovascular and women's services."
"Ultimately the goal is to enhance the patient experience through elevating these services and developing a customer service program that fortifies our commitment."
From the July  2012 issue of The Bright Side, Cobb County Georgia's Newspaper covering Smyrna, Vinings, Mableton and Austell, GA.