The 83rd Annual Superior Plumbing North Georgia State Fair will come to Cobb Thursday, Sept. 24, – Sunday, Oct. 4, at Jim R. Miller Park in Marietta.
Attracting nearly 300,000 people from throughout metro Atlanta, North Georgia and surrounding states, the North Georgia State Fair is the largest fair in metro Atlanta and the second largest in Georgia.
The Georgia Lottery Concert Series for the 2015 North Georgia State Fair under the covered arena includes:
• Danny Gokey on Friday, Sept. 25, at 8 p.m.
• Mark Wills on Saturday, Sept. 26, at 8 p.m.
• Montgomery Gentry on Wednesday, Sept. 30, at 8 p.m.
• Dustin Lynch on Thursday, Oct. 1, at 8 p.m.
• Kellie Pickler on Friday, Oct. 2, at 8 p.m.
• Eric Paslay on Saturday, Oct. 3, at 8 p.m.
Danny Gokey – After being a third-place finalist on season eight of American Idol, Danny Gokey signed with RCA Nashville and began a career in country music and released his debut album, "My Best Days." After leaving RCA Nashville, he moved his musical direction towards Contemporary Christian and released his first Christian album, "Hope in Front of Me.
Mark Wills – One of Georgia's favorite sons, Wills is a multiplatinum-selling country music star with eight top-10 hits to his name including "19 Something," "Wish You Were Here," and "Don't Laugh at Me," all of which received nominations for Single, Song and Video of the Year by the Country Music Association. Montgomery Gentry – Is an American Country duo who has charted more than 20 Chart singles including five No. 1 Hits to date. The duo was inducted into the Grand Ole Opry in 2009 and hasn't slowed down! They just released their newest album, "Folks Like Us," in June.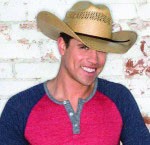 Dustin Lynch– Broken Bow Records artist, Dustin Lynch, occupies a unique place in today's Country Music. With one listen to, "Where it's At," it is obvious the young Tennessee native knows how to combine his traditional influences with an edgy intensity that places him at the vanguard of today's contemporary Country scene.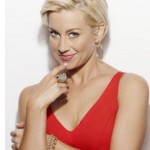 Kellie Pickler– Kellie is an American country music artist and television personality. Over the course of three albums, hundreds of concert appearances and a breathtaking 2013 win on ABC's Dancing with the Stars, she has earned the admiration and attention of countless fans. Kelli has just released her newest single, "Feeling Tonight."
Eric Paslay – As his debut album lead single "Friday Night," reached the top of the charts and his follow ups "Song About a Girl," and "She Don't Love You," have both charted the Country Charts.
From the September 2015 issue of The Bright Side, Cobb County Georgia's Newspaper covering Smyrna, Vinings, Mableton, Powder Springs and Austell, GA.