The Smyrna Historical Society hosted an event at the Smyrna Library in July seeking donations for the remodeled museum and included a large display of Smyrna related artifacts.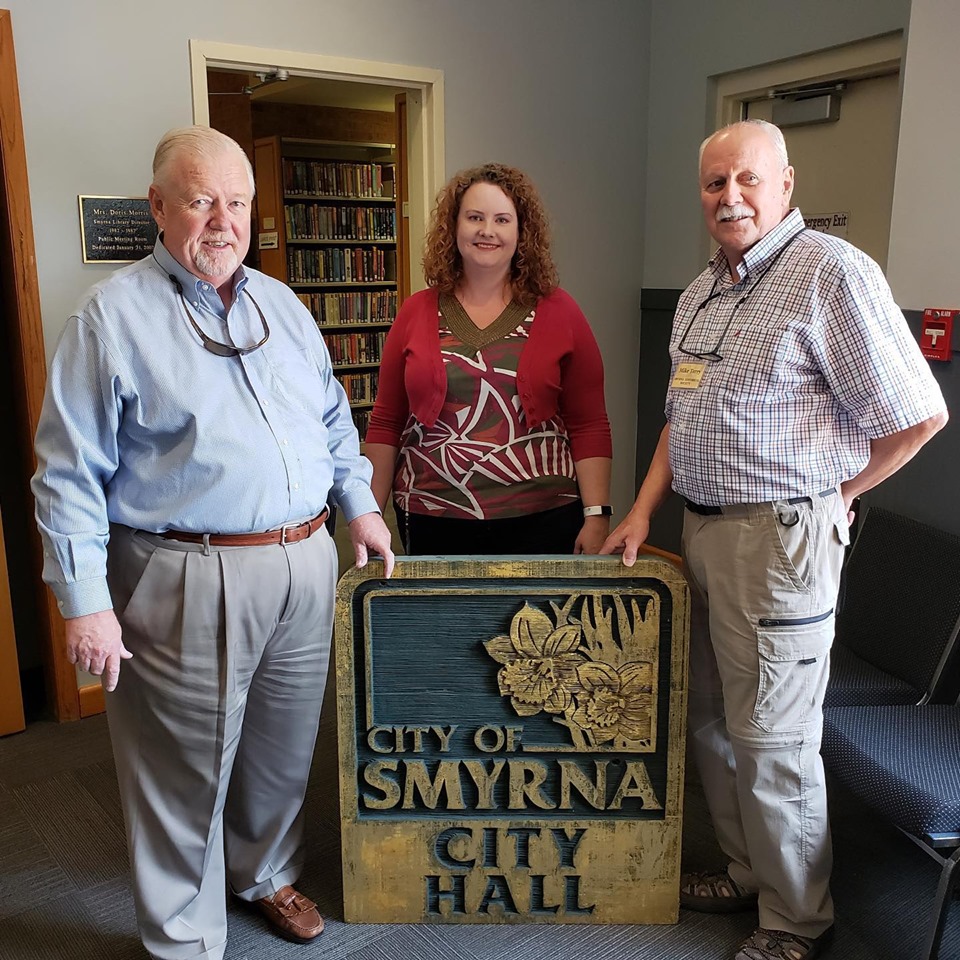 Jennie Eldredge, Museum Manager was joined by historian Mike Terry, and board members Linda Evans, Bill Marchione, and Nancy Geisler as the community turned out in record numbers to become members of the new society and enjoy viewing numerous unique and historic artifacts.
Among the donations was the original sign from the new city hall that opened in 1996. Ward 4 City Councilman Corky Welch brought the sign to the collection event at the Smyrna Public Library. Terry said the sign was on the old city hall…the white brick building…so it is about 30 years old. Not exactly an antique, but an important part of Smyrna History.
On display was the original cast-iron zero mile marker post from 1872 donated by Harold Smith, an unusual plug-tobacco cutter from an old Smyrna general store, a rare stereoscope viewer, many 1900 era kitchen items, a collection of Civil War uniform buttons, and hundreds of old photographs.
Visitors were also given the latest information about the revitalized history museum; a grand opening is expected in October.
To join the society, or to get more information about the history of Smyrna, contact  Mike Terry at 770-438-6182 or Linda Evans at 770-436-8062.
From the August 2019 issue of The Bright Side, Cobb County Georgia's Newspaper covering Smyrna, Vinings, Mableton, Powder Springs, and Austell, GA.