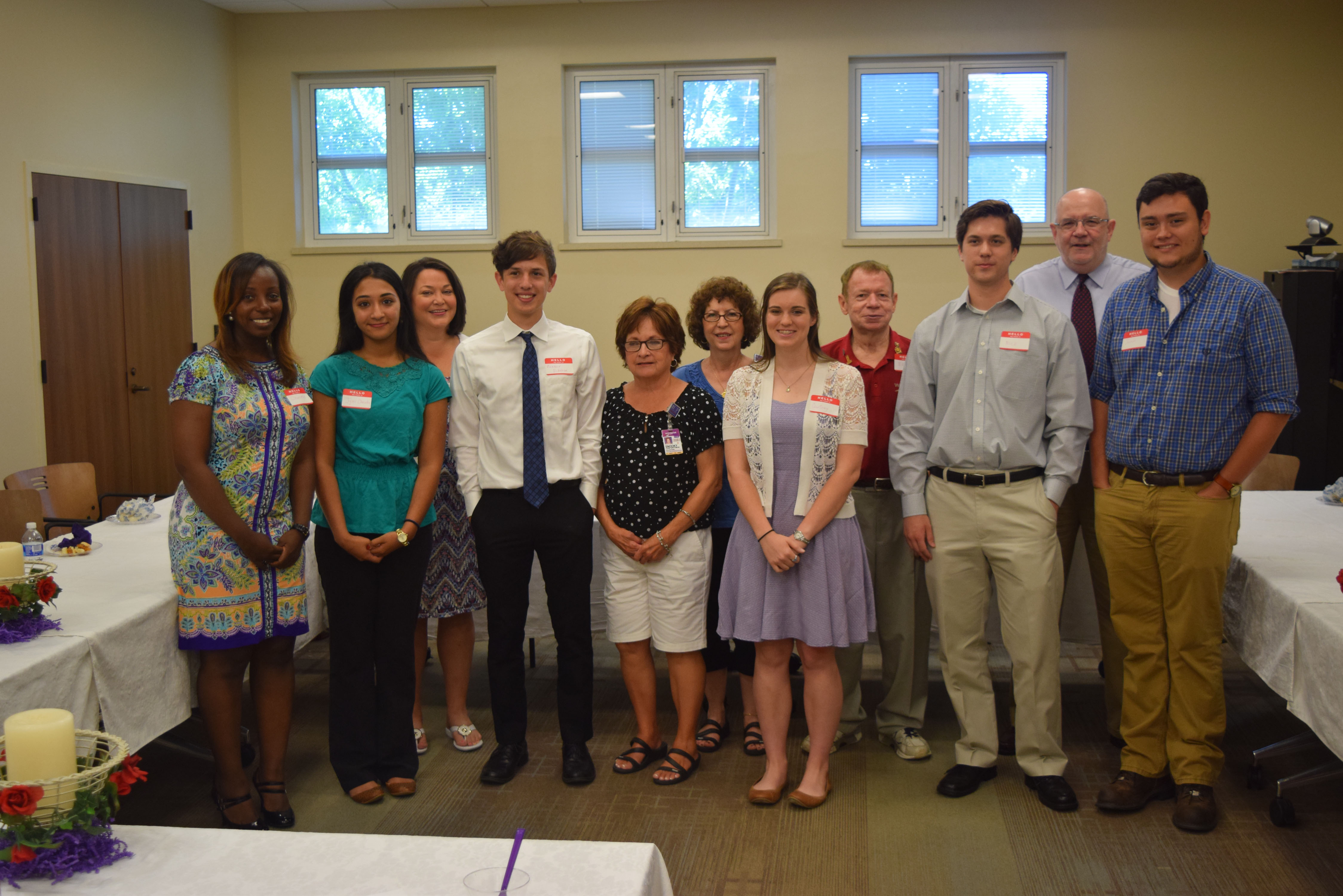 The WellStar Cobb Auxiliary honored six students at a scholarship brunch at Cobb Hospital on June 25. The students were each presented a $2,500 scholarship for their studies in the health care field.
Scholarship Chair Linda Johnson noted that 51 students applied for the scholarships. The Axillary raised $225,000 last year to provide support for the hospital from the gift shop and other sales.
Scholarships were awarded to:
Danielle Byrd, a wound care nurse working at WellStar Cobb will be attending Kennesaw State University to get a Masters in Management Leadership.
Jyoti Chavada, a South Cobb High graduate from Powder Springs, will be attending the University of Georgia for pre-med courses in biology and neuroscience.
Zander Eckstrom, a Kennesaw Mountain graduate is a sophomore at the University of Georgia in pre-med courses.
Courtney Knight, of Dallas, is in her second year at Mercer University School of Pharmacy.
Nicholas Mauzy, of Powder Springs, is a senior at the University of Georgia majoring in biology and pre-med.
Jacob Parker, of Douglasville, is a senior at the University of Georgia majoring in biology and pre-med.
"Our future (at Cobb Hospital) is bright because of students like you," said Amy Saye, WellStar Cobb volunteer coordinator.
Scholars and members of the WellStar Cobb Auxilliary ares, from left, Danielle Byrd, Jyoti Chavada, Amy Saye, Zander Eckstrom, Snookie Whittemore, Linda Johnson, Courtney Knight, David Mobley, Nicholas Mauzy, Cal White and Jacob Parker.
From the July edition of The Bright Side, covering Smyrna, Vinings, Mableton, Austell and Powder Springs in Cobb County, GA.