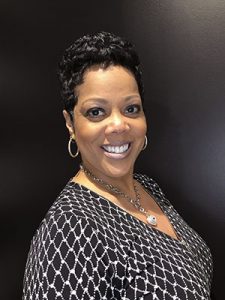 Katrina Brinker has been selected as the new Head of School for International Academy of Smyrna (IAS) and will assume her role on July 1. Brinker most recently served as the Assistant Principal at IAS.
"We are excited that Katrina will remain an integral part of the IAS family and community," said Cornell Longino, IAS board chair. "She is a servant leader who exhibits humility and enthusiasm. We have the utmost confidence that she will support the growth and achievement of our school."
Brinker has been involved in education for more than 15 years. She holds both an associate of science degree in Dental Hygiene and bachelor's degree from Indiana University; a master's degree in Educational Leadership and an Educational Specialist degree from Indiana State University; she also has a certification in Turnaround Leadership from Harvard University.
"I am dedicated to ensuring a well-rounded, focused learning environment that will benefit all students, their families and the IAS community," said Brinker. "Together, I believe that all things are possible."
She and her husband, Terrance, have three children and are members of The Breakthrough Fellowship in Smyrna. Among her volunteer commitments include her participation with Alpha Kappa Alpha Sorority, Inc., Ellipsis Women's Ministry and Fusion Couple's Ministry.
From the June 2018 issue of The Bright Side, Cobb County Georgia's Newspaper covering Smyrna, Vinings, Mableton, Powder Springs and Austell, GA.